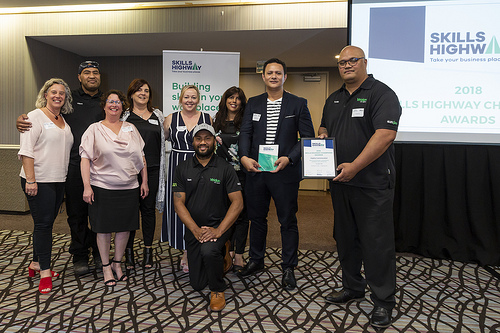 Workplace literacy and numeracy skills are the cornerstones of an economy that comprises productive businesses, communicative and confident employees and safer workplaces.

Internationally benchmarked research (OECD, 2006) shows that more than a million New Zealand adults have less than optimal literacy skills (43%) and numeracy skills (51%) for a knowledge-based economy.

New Zealand's low levels of literacy and numeracy have been identified as contributing to our relatively low productivity.

Skills Highway and the Mayors Taskforce for Jobs want to invest in developing these skills in your region:


Through local providers Skills Highway can deliver high-quality literacy and numeracy programmes that are customised for local workplaces, and;
Address productivity problems where the root cause is in the literacy and numeracy skill levels of employees.
Throughout 2019 we will be road showing across New Zealand to discuss the funding and opportunities we can make available to you.